Je beoordeling toevoegen
Legend 3.5mm Jnr Zipped Round Toe Boots
Legend 3.5mm Jnr Zipped Round Toe Boots
Met de neopreen accessoires van C-Skins blijf jij altijd super warm, zonder flexibiliteit te verliezen. Waar je passie je ook brengt! Lees meer
Beschrijving
C-Skins Legend Junior 3.5mm Boots
Met de junior producten van C-Skins blijven jouw kids ook in de koudere wateren super warm, zonder flexibiliteit te verliezen. Waar je passie je ook brengt!
Longer ankle/calf seal for improved warmth.
3.5mm Free Flex double lined neoprene for flexibility and warmth
Glued and blindstitched seams to reduce water ingress through the seams to help provide improved warmth retention.
Multi Layer Sole Rubber reinforcement giving protection and grip and durability without loss of flexibility.
Rubber reinforced foxing for achilles and ankle support.
Foot arch flex system for improved flexibility.
Toe Flex cut-outs.
Maattabel surfschoentjes C-Skins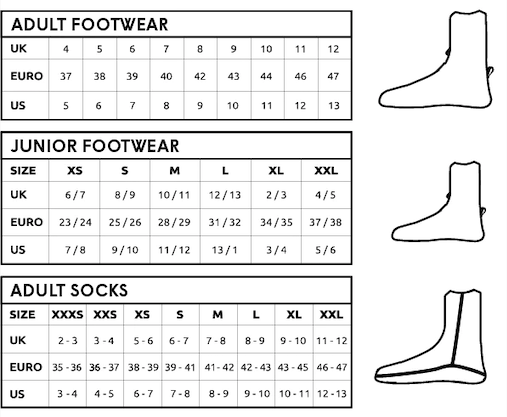 0
sterren op basis van
0
beoordelingen